The healthcare eco-system is in flux as implementation of the Patient Protection & Affordable Care Act unfolds. New reimbursement models are forcing collaboration between payers and providers to improve patient satisfaction and health outcomes.
As healthcare stakeholders begin to take more financial risk for patient outcomes, they will demand value-based products and services be provided. More often than not, decisions will be made at the executive level and then implemented downstream by multiple stakeholders.
In the new healthcare model the hospital, healthcare system or IDN will be managed by account managers. These individuals will require a different skill set. One that is focused on business acumen.
Key Characteristics
The ideal MedTech account manager must be able to perform the following activities consistently and repeatedly at a high level:
Be a great communicator that can sell to all buyers: clinical, technical and financial within the healthcare system and build relationships at each level.
Tailor a value proposition to each buying influence.
Understand the function and operation of a hospital and how they manage their business. This is business acumen.
Be an expert at understanding and articulating their organizations pricing strategy
Be adept at negotiation to create win-win outcomes.
Be outstanding at planning along with organizational skills that are coupled with the knowledge and common sense of when to bring in additional company resources.
Possess excellent analytical skills and be an expert at resolving product, logistical and financial issues when they arise.
Be adept at developing an account strategy that provides measurable client value by improving their cost, quality or efficiency.
Hospital Business Acumen
We call it "Hospital Business Acumen" and it requires a special type of sales professional- one that has market, business and product knowledge, along with insight, logic and mental agility. These business skills are recognized by hospital professionals when a salesperson demonstrates four (4) key competencies:
Financial Literacy– This encompasses how a hospital manages its revenues and costs to achieve a net margin while meeting their mission, vision and values. This requires the sales professional to have a general understanding of business principles with the ability to interpret the numbers on a hospital's financial statement. They are also experts in understanding payor mix and the hospitals reimbursement strategy especially with the new payer scenarios.
Market Insight – All hospitals function in a complex eco-system of providers, payors and patients – each with differing needs. The political climate, social values and culture, economic conditions, population demographics, technology development, physical environment, regulatory agencies and payors are all factors that shape a hospital's strategy, structure and execution. All of these evolve and change constantly. Sales professionals need to have more than a passing familiarity with each of these factors and how ACOs are rapidly changing the healthcare landscape.
Operational Understanding – Traditionally, sales professionals have been excellent at calling on physicians, individual departments (silos) and materials management. Today there are a variety of other stakeholders involved in the purchase decision such as value analysis teams and purchasing committees, external consultants, third-party technology evaluation firms, GPOs and IDNs and healthcare systems and each brings their own logic and emotion to the buying process. Different skills and proficiencies are required to connect with them and understand their business needs, buying process, pre-conceived solutions, desired results, influence and the politics of their organization.
Understanding of Metrics– Financial and operational metrics abound within hospitals. Key is understanding what is measured, why it's measured, and how to affect each measurement both positively and negatively. The ability to impact metrics especially those that affect positive patient outcomes, reimbursement, net margin and risk mitigation, gains the attention of the C-Suite.
Solution Integrator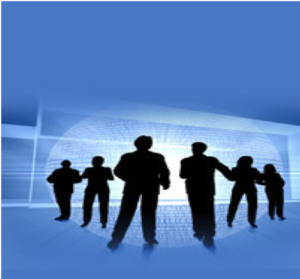 Account managers that possess Hospital Business Acumen can craft innovative solutions for their clients. Armed with business acumen they are able to elevate their discussions to business issues and they stay far away from features and benefits.
As business confidants, they are informative when describing to value analysis committees how their product positively affects patient outcomes, collaborative when negotiating with Supply Chain Managers and comfortable in discussions of ROI, NPV, TCO and other financial metrics with the CFO. They are experts at ensuring that their value proposition is sound with each stakeholder in the buying process.
When asked to present their solution, they are comfortable in describing measurable value and differentiation with clinicians, committees, the C-Suite or the Governing Board. The MedTech account manager of the future needs to stand out as a trusted advisor or risk being seen as a commodity that provides no value.
Parting Thoughts
How competent are your account managers in understanding the different roles, function and operation of a hospital? Are they prepared to have meaningful conversations with new and emerging buying influences in which they have no relationship? How is your organization helping your account managers sell in the "new normal"?