People often ask me what I do for a living. Here is my personal response.
"I am a highly trained professional who has spent years honing my craft through the school of 'wins & losses.' People often approach me to help them buy a product, service or solution. I provide them with insights on how to achieve their desired outcome. In a nutshell, I help people accomplish an objective they have, correct a problem they have encountered or prevent a problem. I provide relief and satisfaction. I am a sales professional and proud of It!"
To get my current job I had to take an Equal Employment Opportunity compliant assessment before anyone at the company would interview me. Although my resume looked great the employer wanted to see how I stacked up against their ideal performer. No pressure huh? After my results showed I was a great fit I then went through a rigorous and lengthy interview process to join their team. I am a sales professional and proud of It!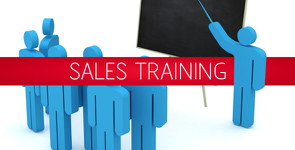 Although some sales professionals earn a baccalaureate degree in sales from a reputable university many of my colleagues learned the profession on the job. Most of us in B2B sales have a college degree although that's not always required. In one or more of the organizations I have represented over the years I have received training in business acumen, product knowledge and sales training both in methodology and sales skills. I am well versed in call planning, opportunity management and keeping customers happy. I am skilled in presenting a solution, handling customer concerns and negotiation. I am a sales professional and proud of It!
My office is my car or an airplane. If you think the job is easy come work with me for a day. I start work early and work late. Breaks and lunch are a luxury not an absolute. No day is ever the same and there is never a dull moment. I deal with traffic and delays on the freeway. I work around rain, snow, sleet, high humidity and extreme temperatures. For many of us travel by plane is normal. Flight delays and cancellations are a nemesis that must be dealt with judiciously.  Hotel stays and late-night meals away for from my family and friends are the norm. I often drive around parking lots 10-20 minutes looking for a parking space. I then walk a long distance to get to my appointment. Many of my customers have rigid check-in policies that require me to show identification. I must then have a verifiable appointment to get by security. Others require me to sign-in with Purchasing and show identification before I can talk to anyone in the organization. I am a sales professional and proud of It!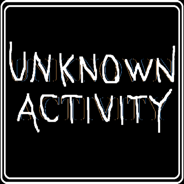 Although I have structured days with scheduled appointments I constantly deal with the unknown and unforeseen. My day is always interrupted with customer telephone calls or corporate requests for assistance. I am the first person a customer calls when a product I have sold fails out-of-the-box during the warranty period, an item is back-ordered, the wrong item was shipped or an invoice is past due. I am a sales professional and proud of It!
Like a doctor, I routinely diagnose and prescribe a solution. Often, people will tell me they need X when (after a thorough two-way discussion i.e. diagnosis) I find they need Y. Most are appreciative of my recommendations and thank me for telling them something they didn't already know. I am a sales professional and proud of It!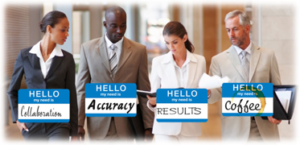 I deal with all kinds of personalities daily. It's not unusual for me to be an investigator, influencer, innovator, motivator, negotiator, therapist or priest and that's often on the same telephone call or sales call.  Rejection is my middle name. I get told "no" more than I am told "yes." Oftentimes, a prospect or customer will cancel or re-schedule a meeting without notice or at the last minute. Never mind that I have driven for four hours or taken a flight and arrived 15 minutes early. My schedule is often viewed as open and flexible despite verified appointments, airplane tickets, family obligations and driving time. I am a sales professional and proud of It!
Negotiations are often a roller coaster. My company wants me to sell value while most purchasing professionals I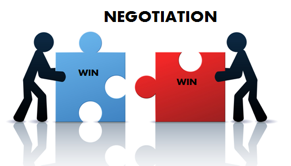 sell to try and commoditize me. They devalue my product and service. It's my job to win the business and at the right price. I am a sales professional and proud of it!
When I have downtime I respond to E-Mails, make and respond to telephone calls, prospect for new business and perform all the other work required. This is when I read about the organizational changes that have occurred, new products that are in the pipeline, the training that will be required to certify me to sell it, new government regulations and the company picnic I won't be able to attend. Whatever paper work I cannot do during the day must be done at night or on the weekends so I don't disrupt my selling time which I call the golden hours. I am a sales professional and proud of it!
It's easy to fall behind in my profession so I read books and blogs on our industry, technology and the sales profession. I attend webinars and trade show conferences. I listen to audio books and podcasts. I watch you-tube videos and take online e-learning programs. Occasionally I attend outside company sponsored training programs offered by a professional firm. Each year I attend the company sales meeting that is comprised of several days of training. I am a sales professional and proud of It!
My manager routinely coaches me through ride-along's and telephone calls. The goal is to improve my overall performance in territory management, call planning and execution, winning deals, managing my sales funnel and a myriad of sales skills. These sessions often vary from thoughtful and inspirational interactions to flashbacks of being at the dentist's office. They can be an emotional roller coaster depending upon the quality and experience of my manager and my performance. I am a sales professional and proud of it.!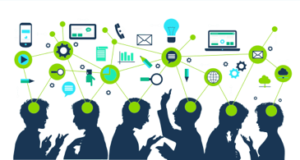 Every year my company rewards my performance by asking me to sell more the following year. They often present me with "examples" that demonstrate how easy it will be if only I will work harder and smarter. They also provide me with a ranking of my performance against my peers so I can see that some are doing much better than me and many are doing worse. I am a sales professional and proud of it!
Most of my work days are exhilarating. I meet new people and see old friends. I am in new locations and facilities. I offer advice, provide education and help people. I am the "boss" of my territory and have a lot of freedom and responsibility. I earn a good living and enjoy going to work each day. My customers become my friends. I have the best job in the world. I am a sales professional and proud of it!
Parting Thoughts
If you sell a service you can easily replace a few of the examples with those of your own. The message is the same. Good Selling!
As always, we welcome your thoughts and input. Let's start a discussion and elevate the sales profession with a thoughtful and informative discourse.