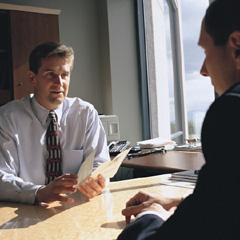 Market research links a company to its market environment. Good research shows that buyers in any market differ in their needs, perceptions and preferences. Market research involves the specification, gathering, analysis and interpretation of information to help managers:
Better understand the market environment
Identify problems and opportunities
Develop and evaluate possible strategies for business success
Our Market Research Activities Can Help You Determine:
Market size, composition, growth and potential
Customer requirements, needs and preferences
Buying influences, purchase patterns and the buying cycle
Feedback on potential new products or line extensions
Brand identity and company awareness
Possible niche(s) for diversification
Impact of key programs implemented
Satisfaction level of customers, channel members or employees
Quantitative Research
Web-Based Surveys
An Internet based survey is an easy and cost effective means of conducting a market research study. In this approach we target a select group of individuals and send them an E-mail invitation and point them to a web-site. Once the respondent clicks on the link they are at the survey site. Web-based surveys provide the capability of having randomized questions and the capability to skip questions and answers and use automatic techniques. Web-based surveys are economical and provide quick results.
Individual Interviews
In an individual interview, an interviewer sits face to face with a respondent. This is often the method of choice when a large amount of information must be gathered. The interviewer asks open-ended questions designed to solicit detailed responses. The individual interview offers a great deal of flexibility. Questions can be asked in a specified sequence or at random. Issues that arise can be explored in depth.
Convention Research
Trade Shows offer a quick and economical means of collecting information from a diverse range of participants. Research can be conducted in an exhibit booth during trade show hours or outside the exhibit hall. Trade Show and event research conducted inside the exhibit hall requires considerable advance planning to procure exhibit space and to ensure conformance with the host association's rules and regulations.
Channel Survey
Your channel partners are critical to your success. To be successful you must earn their trust and support so that they maximize their time spent selling your products and services. As the first customer in your channel they have to buy-in to your products and services. To promote your product to the end user often requires an investment in purchasing inventory or demo equipment, conducting promotions, training their sales force and then providing exceptional service and support. We can help you measure the quality of these important business relationships and provide you with an early warning detection system that something is amiss so that you can fix it before it becomes detrimental and counter-productive.
Here is a sampling of topics that can be measured:
Training & Development
Field Sales Organization:
Quality & Responsiveness
Communication & Feedback
Reviews & Expectations

Product Depth & Quality
Sales Promotion Programs
Marketing Support
Competitive Intelligence

Pricing & Margins
Payment & Credit Terms
Order Processing & Delivery
Problem Resolution
Qualitative Research
Focus Groups
A focus group is a common mechanism for gathering the voice of the customer. It is a carefully planned small group discussion designed to obtain participant attitudes and opinions on a defined topic.
Online Focus Groups
For clients that wish quick results we also offer online focus groups. By simply using a webcam we can conduct a focus group with individuals in different areas of the world while still having the benefits of face to face discussions.
Healthcare, Opinions & Insights
Need a quick opinion or insight? Want a survey done quickly and professionally? We can help. We have a database of professionals in many healthcare industry segments that can be contacted. Call us to discuss your project and receive a quotation.
If you would like to join our panel to participate in paid market research studies then please click here.
To view our privacy policy, click here.
Let Us Work With You to Better Understand Your Customers!